Do you ever wonder if Jesus felt a little bit like a fool?

I know that question just ruffled a whole bunch of religious feathers. Some of you reading this just had a very visceral response to that question. And that's probably a good thing.

But this is a serious question that I'm asking. Do you ever wonder if Jesus felt a little bit like a fool? Ever wonder if he thought that this whole thing of preaching to an unresponsive people, having the crap kicked out of him, suffering and dying wasn't really worth it for the pay off?

Now, if we're biblical Christians, we know the spiritual answer to this, right? In his divinity, Jesus knew precisely the reason he had come, he knew what he would suffer, he knew that he would be mocked and scorned and beaten and killed. He knew. And he did it anyway.

But in his humanity, you have to wonder if, at some point, he was like, "What am I doing? Why am I doing this? This isn't what I signed up for! Am I a fool for doing this?"
Maybe you don't wonder about those things but I do.

With all that has happened with me and my family over the last few months, I've felt this way at times. The anger is gone (well, mostly) by the grace of God and the help of a good and godly counselor. But the questions remain. And I don't think there are any easy answers.
Most recently, as I've been frantically job searching, I've been dealing with a lot of these questions and feelings; questions like, "Was I a fool to leave security behind to follow Jesus on this path?"
If I'm being honest, I feel a little bit like a fool. I had a really secure job and was on the down hill slope of what had been a good career. I had served my community and, through that, my country for many faithful years. Sure, there were things about being a police officer that sucked but overall, it is an honorable, courageous and mostly thankless calling. I still have many friends, brothers, sisters and colleagues that lay their lives on the line every day. I miss those friends. There is something about risking your life together that binds you to each other; it is a tie not swiftly broken.

So this is a hard question and place for me. Was I foolish? Have I risked the safety and well being of my wife and family for nothing except heartache and pain?

Maybe you're in the same boat as me right now. Maybe you're asking yourself some hard questions. Maybe the enemy is twisting things to deceive you and, even though you know that it's not true, you feel that there are no easy answers and you don't know where to go.

May I take this opportunity to tell you something? Despite what these false teachers out there will tell you, life is not always going to go swell for you if you follow Jesus. You may not have health and wealth and prosperity. In fact, the overwhelming majority of the New Testament speaks to the suffering that will come your way if you follow Jesus. Don't believe me? Let me explain.

I'm reading through the Gospel of Matthew right now. Here's where I am right now.
"You will be hated by all because of My name, but it is the one who has endured to the end who will be saved…A disciple is not above his teacher, nor a slave above his master. It is enough for the disciple that he become like his teacher, and the slave like his master. If they have called the head of the house Beelzebul, how much more will they malign the members of his household!...So do not fear; you are more valuable than many sparrows…He who loves father or mother more than Me is not worthy of Me; and he who loves son or daughter more than Me is not worthy of Me. And he who does not take his cross and follow after Me is not worthy of Me. He who has found his life will lose it, and he who has lost his life for My sake will find it."
This is Matthew 10:22, 24-25, 31, 37-39 (NASB)

This seems pretty clear to me and I hope will be an encouragement to you as well. Jesus made no bones about what life as his disciple would be. If we are his disciples, we will be hated, we will know fear and we will have to give up all that we hold dear, take up our cross and follow after him.

But why, we ask ourselves? Why does it have to be this way?

Because a disciple is not above his teacher, nor a slave above his master.

But it is enough that we become like the Teacher and enough that we become like the Master. Endure, brothers and sisters. Hold fast to Jesus, for he is holding fast to you! Don't be afraid (I struggle with this) but take up your cross and follow Jesus.

One day we will see Jesus face to face!
​
On that day, neither you nor I will regret following him for then we shall have our reward; we shall see him as he is!

Soli Deo Gloria!


So it's no secret to anyone who knows me that I'm into fitness. I've actually been an athlete my whole life. I played sports all through high school. In college, I ran cross country (I hate running now) and began to seriously lift weights. By the time I started my law enforcement career, I was what the kids called a "fitness nut." I was always on the hunt for the newest and best training techniques to get me fit and keep me that way.
As a police officer, my life depended on me being fit. Now, before you say it, yes, there are a lot of fat, out of shape police officers out there. I fought that battle with my fellow officers for 16 years. My thirst for fitness became really sharp when I made SWAT. Well, we called it SRT (Special Response Team) but you get the point. I was a SWAT operator for almost twelve years of my sixteen year career. It was as a tactical operator that I came to understand that fitness could literally mean the difference between life and death.
Don't get me wrong, you needed to be well trained. You needed to be proficient with all your weapon systems and tactically sound and you needed to train and train and train. The real world crucible of a live operation where bullets start flying necessitate hard training. The more I got into it, the more intensely I pursued physical training as well. I wanted to find something that was functional and would serve me as a street officer and operator and get me to my sharpest edge.
Around the twelve year mark of my career, I was getting bored with the same old thing when it came to fitness. It was around then that I discovered CrossFit. Now, before we go any further, let me throw in some caveats. This is not a plug for CrossFit. Nor is this a bashing session for CrossFit. This is merely me stating my opinion based on my own experience as an athlete, affiliate owner and full on CrossFit junkie.
CrossFit was what I had been looking for (or so I thought). I could achieve a very high level of fitness without spending two hours at the gym. Heck, I loved it so much I started my own affiliate that my wife and I owned and operated for three years. I saw lives changed, made so many great friends and got to compete against some very high level athletes. But along the way some things happened. Number one, I started getting older. The closer I crept to 40 the more this stuff was hurting. I was constantly sore and some minor thing was always injured.
The second thing that happened is that I began to question the efficacy of it as truly being "functional" specifically as it related to law enforcement. Don't get me wrong, as I've said, you can achieve a very high level of fitness utilizing CrossFit methodology. But I was asking myself questions like, "What the point exactly, functionally, of muscle ups?" I mean, aside from being cool and fun, what was their functional purpose.
Fast forward almost five years. I'm now 45 years old and no longer in the CrossFit world. Not because I think it's bad or anything. It's just that my desires have changed and I don't care about being a competitive level athlete anymore or how much I can clean and jerk. What I do care about is longevity and functionality. And that brings me to what I really wanted to say today.
I discovered sandbag training a little while ago. In fact, a friend sent me a sandbag so that I could do some of these workouts for myself. I also, around that time, discovered the Brute Force app. This app is solely designed for the use of sandbags in training. Can I just tell you something? This stuff is awesome! I love training with a sandbag. Here are some reasons.
1. Affordability
A good quality sandbag is not super expensive. You don't need to spend thousands of dollars on barbells and squats racks and rings and wall balls and all those cool toys you find in CrossFit gyms around the world. You can spend around $200 or less (mostly less) and get a really high quality sandbag. Then go to Home Depot and get play sand. That's right, play sand. Like what you would put in your kids sandbox. You can get 100 pounds for less than $10.
Voila. You now have your very own home gym. The only limitation is your imagination. You can carry it, clean it, squat it, press it, swing it, throw it…etc. etc! And if you don't want to do your own programming, download the Brute Force app. You're welcome.
2. Transportable
I can now carry my gym with me anywhere I go. If I have to get on an airplane, I can just dump my sand out and find a Home Depot or something like that where I'm going and I'm in business! No more worrying about lugging heavy equipment with you when you travel or searching for a gym where you're going. Dump the sand, fold it up, put it in your luggage. You're welcome.
3. Functionality
This might be my favorite part. There is literally almost nothing you can't do with a sandbag and here's another really cool thing. Water won't hurt it. Unlike barbells and kettlebells which can rust, these won't. I'd still suggest you dry them out if they get really soaking wet but water won't hurt 'em. But the really cool part of functionality here is that it relates to real life, especially for those who operate in tactical venues. The use of sandbags forces you to deal with things that move, which forces you to stabilize your body in a totally different way than a barbell does. A barbell is static, a sandbag's contents shift around making it really difficult to handle. Again, the practicality of sandbag training for tactical use is hard to overstate.
So, for my fellow police officers out there, for the military folks and firefighters (had a hard time choking that out 'cause let's be honest, firefighters really wanna be cops), go get you a sandbag, load it up and get after it. Commanders, looking for something to help get your people in shape and don't want to spend a ton of money, get them some sandbags.
You're welcome.
​
Get some.

Powered by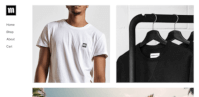 Create your own unique website with customizable templates.