It was moment frozen in time for me.
A night that will forever be burned into my soul.

We all have seminal moments in our lives and this was one for me.

I don't remember the exact date but it was a cold January night. Let me back up a sec.

I was a police officer for 16 years. Of those years, I spent 13 of those years at what I will call "the tip of the spear." I'll explain.

I was a SWAT officer for 10 years and an undercover narcotics detective for a bit over 3 years. Me and those like me, men and women, who served their cities with honor and bravery did and saw a lot of things that changed us.

Some for the better. Some for the worse.

But we were out there, doing our job. Sometimes, actually often, in very dangerous circumstances. We were in the darkness to fight against the darkness. We saw evil up close and personal. We saw violence and chaos. We visited violence on those who would harm us or those we loved or those we served. We were the first ones through the door in a gunfight and we were the ones living undercover in an evil and dark and hard world.

But this night was different for me. For all us on my team. This night would change us forever. Without going into all the details, we were called to do our job; to go after a man who had armed himself, living out his demented fantasies of demons coming to get him and "dark angels" who would come for him.

We answered the call. He ambushed the team as we came through the door. Three of my brothers went down in a blaze of gunfire. But they kept fighting. Because that's what we did. We survived and we won. Evil could not be allowed to win. So we trained to win. And this night, our training worked. We won.

At great cost.

Three officers badly wounded, two of whom would never wear a badge again.

The man we went after killed in the exchange of gunfire, a family grieved.

A community served and kept safe.

I'll never forget the feeling of holding my friend, my brother as he bled almost to death in my arms as we carried him to a car to evacuate him. I'll never forget his screams of pain. I'll never forget the blood soaked clothes I kept for years because I never wanted to forget. What I didn't know was that the uniform didn't matter. That night is burned into my soul and heart forever.

I love those men and women I served with. They were brave and honourable men and women doing a thankless job for very little money. The thing about being at the tip of the spear is this; the tip of the spear is the first to encounter the enemy, to be bloodied.

I have often been asked if I miss the job. The answer to that is no I don't. I don't miss the long nights away from home. I don't miss the hard job with basically no pay. I don't miss dealing with all the scum of society.

But that's not entirely true.
I miss serving alongside those who are willing to give their lives for what they believe in, for each other, for something greater than themselves. I miss the feeling that you were doing something with your life that would have lasting impact.
I miss being the tip of the spear.


​

Now my desire isn't for gunfights and chasing after drug dealers. By God's grace and His sovereign saving grace, I am not the man I once was. But my desires haven't changed really; only been purified by the Word and Spirit of God.

I wonder if this is a little of how Paul felt. We see in Acts and his epistles Paul taking the light of the gospel of Jesus into the darkness. And he incurred wounds, betrayal and great personal cost. Read 2 Corinthians 11:21-33 as an example. Paul and his brothers were traveling all over the Roman world taking the light of the gospel into the darkest places at great peril to themselves.

The tip of the spear.

If I'm being real, I have to admit something.

I miss it. I miss knowing that my life counts for something greater than myself.

I want to be at the tip of the spear again

. But not like before.

I don't want gunfights and high speed pursuits.

I want incursions into the spiritual darkness. I want to be the first through the proverbial door of lostness. I want to take the gospel where the name of Jesus isn't known, where it's not cool culturally to be "Christian." I'm not seeking martyrdom.

I don't want to die.

I want to serve.

I want to be used up in the proclamation of the gospel to those who don't think it's cool to be Christian. And I may have to hold the bleeding bodies of my brothers and sisters and they may have to patch my wounds as well.

But the cost is worth the prize!

I want to live in the service of my King alongside brothers and sisters to take the good news of Jesus to those who don't know Him. I want to be like Paul, living in the service of One who is greater, counting myself as nothing and His tool to be used to bring His kingdom here on earth as it is in heaven!

​

Here's how Paul puts it in Philippians 3:8-14:

"Indeed, I count everything as loss because of the surpassing worth of knowing Christ Jesus my Lord. For his sake I have suffered the loss of all things and count them as rubbish, in order that I may gain Christ and be found in him, not having a righteousness of my own that comes from the law, but that which comes through faith in Christ, the righteousness from God that depends on faith – that I may know him and the power of his resurrection, and may share in his sufferings, becoming like him in his death, that by any means possible I may attain the resurrection from the dead. Not that I have already obtained this or am already perfect, but I press on to make it my own, because Christ Jesus has made me his own. Brothers, I do not consider that I have made it my own. But one thing I do: forgetting what lies behind and straining forward to what lies ahead, I press on toward the goal for the prize of the upward call of God in Christ Jesus."

Tip of the spear.

Soli Deo Gloria!


I'll never forget it. The night of the first time I wanted to kill someone. I mean really wanted to violently cause another person's death. I wanted it so bad I could taste it; I was shaking with rage and begging for a chance to kill.

I was a cop for 16 years. During those years, I was involved in two police action shootings; one I pulled the trigger, one I did not. The one I did not is the one I referenced to start this post. My fellow officers killed him. The one I pulled the trigger did not result in the suspect's death. He lived and, as far as I know, is still in prison.

I was recently asked my opinion about the recent police shootings and the racial ramifications. I had declined to comment but now I think I'm ready to comment a bit. So I want to start by telling you a story about that night mentioned above.

I was a member of two different departments during my career and, during my 16 years, I spent 10 of them on SWAT or SRT or whatever you want to call it. If you watch TV or movies or the news, you know a bit of what those guys do and what I did.

That night was cold. We had been called out to help the local Sheriff's Office execute a court order. An elderly WWII vet had apparently lost his mind and had been threatening people with harm. He would answer the door to receive his mail with a carbine slung over his shoulder. So a judge issued an order that he was to be detained and brought to a hearing to determine mental competency. We got the call. I won't bore you with all the details but will cut right to the chase, so to speak.

I was deployed on a sniper post that night so was not on the entry team. Under "normal" circumstances I was the point man, the first one through the door. But not this night.

When our guys made entry into the house, the suspect opened fire from behind a fort he had built inside his living room. I will never forget it; the sharp staccato of the Glock 18 carried by our shield man, the heavy sound of the suspect's rifle, the screaming on the radio of, "Shots fired! Shots fired! Officers are down, officers are down!" Then the covering fire commenced. I could hear via the radio in my ear, "Get out, get out! I've got covering fire!"

Chaos.

Screaming.

I was raging and shouting while squinting through my scope, begging for a shot, my mind working far too fast. I don't even remember what I was thinking.

Then an eerie stillness. Our guys were out. I ran across the street to help with the wounded. Craig's blood was gushing over my arms and hands. It was so hot compared to the cold air that it almost felt like it was burning me. Craig was bleeding to death in my arms while the medics scrambled to control the bleeding. His femoral artery was ruptured. I held him and kept saying, "You're gonna be fine, brother. Hold on! Look at me, you're gonna be fine!" But I really didn't know.

By God's grace, the three officers wounded in that operation lived. Two of the three were forced into medical retirement because of their injuries. The suspect was killed in the firefight.

I tell you that story because I want you to know that cops are not bad people. Now don't get me wrong, there are bad apples out there on the job. There are bad people in every job imaginable. But, based on my personal experience, 99.9% of cops are good men and women doing a job that is becoming increasingly hard and heavily scrutinized.

So here's what I think about what has happened recently.

Let's wait for all the facts before we all start rioting and calling cops racist and chanting for the death of police officers. When those facts come in and the investigation is complete, then you may protest if things aren't kosher. But don't call people racist and riot just because you have an agenda. There are no police officers who go to work wanting to kill someone; I guarantee that.

If, when the facts come in, it turns out that the police involved used force that was unlawful or unnecessary, then by all means punish them to the full extent of the law. Lock them up just as you would anyone else. But don't convict them before you have the facts. I speak from experience when I tell you that pulling the trigger is never a fun thing and will haunt that officer for the rest of their life. Trust me on that.

I still have nightmares. I can still hear the gunfire and feel my buddy's blood soaking my hands and arms.
Without delving too deep into the weeds of race, let me say this. During my career, I worked with black, white, Hispanic, male and female officers. Rampant racism was not something I saw from my fellow officers. Were there cops that I worked with who had improper and wrong views of people different than them? Of course. But that was not solely white officers I worked with. I worked with black officers who made their racial biases known loud and clear.

But this is where I want to offer some hope. This is where the Church can do so much. When these times come and these situations happen, we have a chance to be the voice of love, hope and reason. I've been frankly disappointed in some religious leaders who feel they need to shoot their mouth off about things that are outside their experience. We can be the ones the world turns to in moments of violence and pain. We have the greatest news to give a broken world! We can be the ones to embrace our fellow humans no matter their ethnicity or gender and tell them that there is a better way, that grace is for them also.

Can we all just agree that there is sin in the world and that our job as the Church is to offer an alternative to the narrative of pain and death? We are the voice of peaceful opposition to the narrative of division and death. We are the hands and feet of Christ in the world today. Let's show that love and offer grace to any and all that come our way.

Of course pray for justice.

Of course speak out against injustice.

And above all, preach the reconciling power of the gospel and the love of Christ. Grace is for all who will repent and believe. Let us preach the reconciling gospel of God's grace. Let us pray that His kingdom will come on earth as it is in heaven. Soon.
​
Come quickly Lord Jesus!
Powered by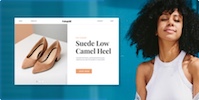 Create your own unique website with customizable templates.