Jesus said, "I will not leave you as orphans; I will come for you." (John 14:18)

I've been preaching through Exodus for a bit now. We came to a text this last week that has become profoundly meaningful to me right now with some things going on in our life.

A quick story about how we ended up in Exodus. Several months ago, I was finishing up a series in Ephesians and began to pray, "Lord, where do you want us to go next? What do you want to say to your people next?" He took me to Exodus and said, "Here." And so here we are, working through the story of God's redemption of his people.

But what has become apparent to me is that, although he is speaking to his people through the book of Exodus, he has a lot to say to me as well. So this last week, we ended chapter 13. The people of Israel had just come up out of slavery and have begun their trek through the wilderness. And the interesting thing that I noticed right away (Exodus 13:17-18a) is that God took them the long way.

Why would he do that? I mean, haven't they been through enough? 430 years of slavery wasn't enough that now they have to take the long way?! What's up with that?

One of the things I had to see from this is that sometimes the long way is the only way.
Sometimes God has to take us the long way so that we learn to depend on him.

I said that to my congregation this last Sunday and it's only just now that he is showing me how very much this applies to me as well. See, my family and I are in the long way right now. It's been a really hard few years for us; failed church plants and jobs and pain and anger and all kinds of crap.

But I know that God is faithful. I don't always understand it or like it and I guess I'm not supposed to all the time. He's God and because he is, that means he gets to decide. He gets to decide what is best for me. He gets to decide what it is that we need to go through so that we can be made into the image of his Son. I have to keep reminding myself that Jesus took the long way also. He could have saved his people another way. He could have found another way to offer salvation. But he chose the long way of humility and service and pain.

There's a lesson there for me. Maybe for you too.

Maybe we need to realize that there's more to life than getting from point A to point B. Because what's the good if we get to point B but along the way we've lost our souls? We need to see and trust that God's wisdom is best and maybe, just maybe, we should trust him.

There are three things drawn from Exodus 13:17-22 that we saw this last Sunday in worship. I want to share them with you in hopes that someone who reads this needs to be encouraged like I do right now. Go get your Bible and read Exodus 13:17-22. As you do, I want you to notice three things.

1. God is always guiding his people. Even when the way is long or we don't understand, trust in his sovereign hand. He is always guiding his people.

2. God is always faithful to his people. Joseph believed the promises of God to his ancestor Abraham that one day his people would be free. So Joseph believed that God is faithful. Maybe you need some Joseph faith today. He who called you is faithful (1 Thessalonians 5:4). Hold on to his faithfulness.

3. God is always present with his people. The Israelites had a pillar of cloud and fire to know that God was always there. We have something even better. We have the Holy Spirit (John 14:16-17). Also, go back to the top of this article and read the verse at the top. God is always present with his people.

Jesus has come and has gone before us. He promised his Spirit would live in us and with us forever. He will not leave us alone.
​
You need to hold on to that on the long way to freedom.

Soli Deo Gloria!


I don't know about you but I keep trying really hard. I really believe that one of the greatest weaknesses of Christians today is that they keep trying really hard to earn something they can't earn.

Let me explain.

Throughout the New Testament, we read over and over that salvation, faith, justification and pretty much all that has to do with God and how He relates to us is a gift. I have a really hard time accepting gifts from people. Don't you? I mean, I have no problem giving gifts to people but I don't want them giving them to me.

Why is that? Why do we struggle so much with accepting things that are freely given?

I really think this is one of my problems with the gospel. Don't get me wrong, I'm not saying there's anything wrong with the gospel. I'm saying this is one of my problems with grace. We too often operate on the American ideal of "no such thing as a free lunch."

When it comes to lunch that may be true but it is not true of the grace of God.

This year I am undertaking a venture I've never done before. I'm spending the entire year of 2017 in one book of the Bible. My book for 2017 is Romans. We're in May and I've made it all the way to chapter 4. This has been a rich time in what is probably the Apostle Paul's greatest theological work.

So this morning I read Romans 4:13-25. I had some thoughts I wanted to share in hopes that it will encourage and challenge you as much as it has me.

1. Adherence to the law will not produce blessing.
Now before you push back too much, let me explain what I mean by this statement. Our adherence to some type of "be better" mentality is what I'm referring to. See, too often in modern American Christianity, we hear this false gospel of works preached. Oh, these so-called "preachers" may not precisely say these words of "work hard and you'll earn God's favor," but that is precisely what is being espoused from too many of our modern day preachers. Paul, in Romans and many other writings, will have none of that.

We think that if we just work harder, do more and be better, we will have God's blessings. And that is simply not the case. What brings God's blessings is faith. Faith is pretty simple. Look at this text. Faith is described as simply believing that God will do what He has said He will do. God made a promise to Abraham. Abraham believed that God would do as He promised. That, my friends, is faith.

That faith is both the gift of God and the vehicle He uses for our justification. Without faith, we will not see God, no matter how many rules we follow.
Only grace by faith can save.

Without grace, the law produces a dead promise and dead men. Only faith brings life.

2. You cannot fulfill the works of the law.
You may think you're a good person. I've heard that so many times I wanna throw up. Let me correct some faulty theology real quick. You're not good. Neither am I. We are sinners in the hands of a holy God who hates sin and we have no hope on our own. We're in the middle of the Pacific with no life vest surrounded by sharks and the waves are choppy.

You, me, we are dead in the water.

One of the problems Paul was addressing here was the Jewish notion that doing what the law required produced righteousness. Paul is saying that's not true. The reason it isn't true is because the law is impossible for you or me to fulfill. The law was never meant to save; it was meant to point us to the One who could fulfill it. Only One has been able to fulfill the law. Without faith, the promise of righteousness is only available to those who fulfill the law and no one, except Jesus, has been able to do that so far.

Only the grace of God secured by faith in Jesus can save you or me.

3. Faith brings glory to God.
Faith brings glory to God because faith, by its very definition, takes God at His word. Faith brings glory to God because faith believes that only God can accomplish what He has promised. We cannot produce what God has promised. Only God can do that. Faith brings glory to God.

I really love verse 23 and the beginning of verse 24 here. Paul gives us some much needed encouragement. The Bible was written for a number of reasons that would take too long to explain all of them but one of the reasons is in verses 23 and 24. Look at what Paul says here, "But the words "it was counted to him" were not written for his sake alone, but for ours also."

That is so good. In His kindness, God reminds me and you in these words that the gift of faith and our subsequent justification are His work alone and have been applied to you and me if we are "in Abraham" by faith in Jesus. If you are in Jesus, His very righteousness has been counted to you. What grace! What joy is ours!
​
Preach the gospel to yourself, friends. Read His Word, see His good gifts. Stop trying to earn His favor. If you are in Jesus, His favor and righteousness are yours by faith. Revel and rest in His grace!

Soli Deo Gloria!



Powered by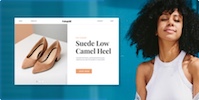 Create your own unique website with customizable templates.