Ever heard the term "dark night of the soul?" I hate to be the one to burst the bubble here but the poem written by John of the Cross was NOT about difficulties in life. However, we have taken it to mean that over time. More recently I've referred to this idea of hard times and emotional turmoil as being in "a dark place."

If you've been keeping up with my family and I on social media or my blog, you know we've been in a dark place now for a bit. About three months now to be precise. I won't belabor the point but we're kinda hanging out in the breeze, kinda dangling and wondering what's next.

Along with these dark places that we often find ourselves in, doubt becomes a daily companion. Oh, I don't want that to be true but it is. I am doubting things I once didn't and having feelings of regret for decisions made.

I got up early this morning to read God's Word and pray. I've found that I crave that now more than ever. Since I came to Jesus in faith 12 years ago, I've always desired the Word and prayer. But it's different now.
There's desperation to my need now. I feel like I have to have it to survive. And, if I'm being honest, there are moments when I still don't know if I will. This morning was one of those moments. I've been reading through Matthew's gospel really slowly 'cause I wanna soak in Jesus. I want to feel the texture of his words and see the smile on his face, watch the tears roll down his cheeks, hear his laughter and feel his pain. So I'm going slowly.

This morning I was reading in chapter 7, verses 7-11. Here is what Jesus said,
"Ask, and it will be given to you; seek, and you will find; knock, and it will be opened to you. For everyone who asks receives, and he who seeks finds, and to him who knocks it will be opened. Or what man is there among you who, when his son asks for loaf, will give him a stone? Or if he asks for a fish, he will not give him a snake, will he? If you then, being evil, know how to give good gifts to your children, how much more will your Father who is in heaven give what is good to those who ask Him!"
I sat back and looked up…by the way, why do you do that when we pray? The Spirit is present inside us and the Father is everywhere so why do we look up? I digress.

So I read this text this morning and, when I prayed, here is what I said to him, "I don't believe you. I've been asking and seeking and knocking and I haven't received and I haven't found and the doors aren't opening. What good gifts have you given me?! You've taken away our financial stability and my calling in ministry, you've given us sleepless nights and tears and fear. I don't believe you."

And then I stopped because I became afraid. What if God became angry and punished me for what I had just said? I mean, in my mind, he already was punishing me for something. But I had to be honest with him and so I said again, "I don't believe you. I want to but I just don't. I'm sorry."

I've been fighting back tears all day because of this. How can I not believe God's promises to me in his Word? I talked to a couple of men I trust who are pastors about this and even cried a bit. I said to them, "I just don't believe that right now. I know I should but I don't. I mean, Jesus is supposed to be enough but today, he's just not." Both of these men listened and said, "I know. I don't know how to tell you that he will bring you through it but he will." Neither of them judged me, neither of them scolded me for my stated unbelief.

And then I was eating lunch, sitting at our dining table, chewing a ham sandwich and trying not to cry. And Jesus spoke. Not in like an audible voice but he showed me an image of him hanging on the cross crying out "My God, my God, why have you forsaken me?"

It was all I could do to hold it together. But I cried when I was writing this because Jesus had finally spoken. In that moment he, in effect, said to me, "You are not alone in how you feel. I have felt forsaken. I have felt abandoned. You are not alone."

I feel like maybe there are some of you who need to hear this today. I feel like maybe there are some pastors who need to hear this today. You are not alone in your dark place. I know you have doubts and I know there are moments when you say to our Father, "I don't believe you." I want you to know, whoever you are reading this, that he's not mad at you for your unbelief in your dark places. He's not mad at you when you doubt. He's not mad at you when you cry out to him, "Why have you forsaken me?"

The only answer I can give you is that Jesus sees. Jesus knows your pain; he has been there. Jesus knows your doubt, for even he cried out, "Why have you forsaken me?"

You are not alone.

Jesus is with you. Hold on to him, dear ones. Hold on to him; Cry if you will, scream if you must, rage at the pain. It's okay to feel this way. But hold on to Jesus in that dark place. He has been there and He is with you. Hold on to Jesus.
​
Hold on to Jesus.

Soli Deo Gloria!

Jesus said, "I will not leave you as orphans; I will come for you." (John 14:18)

I've been preaching through Exodus for a bit now. We came to a text this last week that has become profoundly meaningful to me right now with some things going on in our life.

A quick story about how we ended up in Exodus. Several months ago, I was finishing up a series in Ephesians and began to pray, "Lord, where do you want us to go next? What do you want to say to your people next?" He took me to Exodus and said, "Here." And so here we are, working through the story of God's redemption of his people.

But what has become apparent to me is that, although he is speaking to his people through the book of Exodus, he has a lot to say to me as well. So this last week, we ended chapter 13. The people of Israel had just come up out of slavery and have begun their trek through the wilderness. And the interesting thing that I noticed right away (Exodus 13:17-18a) is that God took them the long way.

Why would he do that? I mean, haven't they been through enough? 430 years of slavery wasn't enough that now they have to take the long way?! What's up with that?

One of the things I had to see from this is that sometimes the long way is the only way.
Sometimes God has to take us the long way so that we learn to depend on him.

I said that to my congregation this last Sunday and it's only just now that he is showing me how very much this applies to me as well. See, my family and I are in the long way right now. It's been a really hard few years for us; failed church plants and jobs and pain and anger and all kinds of crap.

But I know that God is faithful. I don't always understand it or like it and I guess I'm not supposed to all the time. He's God and because he is, that means he gets to decide. He gets to decide what is best for me. He gets to decide what it is that we need to go through so that we can be made into the image of his Son. I have to keep reminding myself that Jesus took the long way also. He could have saved his people another way. He could have found another way to offer salvation. But he chose the long way of humility and service and pain.

There's a lesson there for me. Maybe for you too.

Maybe we need to realize that there's more to life than getting from point A to point B. Because what's the good if we get to point B but along the way we've lost our souls? We need to see and trust that God's wisdom is best and maybe, just maybe, we should trust him.

There are three things drawn from Exodus 13:17-22 that we saw this last Sunday in worship. I want to share them with you in hopes that someone who reads this needs to be encouraged like I do right now. Go get your Bible and read Exodus 13:17-22. As you do, I want you to notice three things.

1. God is always guiding his people. Even when the way is long or we don't understand, trust in his sovereign hand. He is always guiding his people.

2. God is always faithful to his people. Joseph believed the promises of God to his ancestor Abraham that one day his people would be free. So Joseph believed that God is faithful. Maybe you need some Joseph faith today. He who called you is faithful (1 Thessalonians 5:4). Hold on to his faithfulness.

3. God is always present with his people. The Israelites had a pillar of cloud and fire to know that God was always there. We have something even better. We have the Holy Spirit (John 14:16-17). Also, go back to the top of this article and read the verse at the top. God is always present with his people.

Jesus has come and has gone before us. He promised his Spirit would live in us and with us forever. He will not leave us alone.
​
You need to hold on to that on the long way to freedom.

Soli Deo Gloria!

Powered by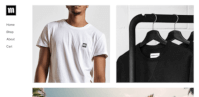 Create your own unique website with customizable templates.