There are some things we've been spending a lot of time with recently in my home. In the last eight weeks, our whole lives have been entirely up-ended, turned upside down, wrung out, crushed and left alone. It has felt like being left alone to drown in a pool of your own blood.

I'm not being dramatic about that. This has felt like we've been gutted and left for dead. I refuse to pretty this up and smooth it over. What has occurred in our lives as a family has been utterly devastating. We have suffered emotionally, physically and spiritually. And that suffering has come at the hands of people who claim to follow Jesus, religious people.

There's a thing about pain that you may not know that I'm learning. I mean, I kind of knew this before. It's not like this is the first time in my life I've experienced pain. But what pain and loss and betrayal and abandonment have taught me is that it changes you.

When you sit in the pain, it changes you.

It changes how you sleep, how you get out of bed, how you relate to your spouse and your children, how you feel about yourself…and the list goes on. Pain is foggy. What I mean by that is that it confuses things. You can't see clearly, think clearly. It's hard to have clarity and focus when the waves of pain seem to crash over you endlessly. When this is what's going on in your life and those waves are crashing over you, it feels like it's always high tide.

When you sit in the pain, it changes you.

We've been seeing a counselor recently. I remember the days when I used to think that people who went to counseling were weak or soft or whatever. Now, I'm of the firm opinion that counseling is so beneficial in some situations that you're a fool if you don't find someone who can give you a listening ear and give good, godly counsel. So I'm not ashamed to say we've been seeing a counselor.

In one of our sessions something came up that I've been thinking a lot about recently. I remember saying to the counselor something like, "They say time heals all wounds." He laughed and said, "That's bullshit."
And I was so grateful to him for saying that. 'Cause that's what I was thinking. Time doesn't heal all wounds. You just get used to living with it. Then he started talking about Jesus. And something stuck in my heart and now I wanna talk about it with you.

In John's gospel, in chapter 20, we find a remarkable story. Verses 19-29 contain this story. I won't quote the whole thing here; go read it for yourself. Do that right now, go read John 20:19-29. Look at verse 20 for a second. Now read verses 24-27.
Let's talk about this for a minute. Our counselor brought this out a bit when he said that if he had been Jesus, he'd have been resurrected with a perfect body. No nail holes or a giant gaping hole in his side.

But that's exactly how Jesus was known to his disciples. They knew he had really been raised because he was standing there right in front of them with holes in his hands, feet and side. Can you imagine this for a second?! Surely they thought they were seeing a ghost. But no, Jesus was like, "Nope, I'm really real guys. Thomas, put your finger through this hole in my hand. Stick your hand in my side. It's really me."
Do you think Thomas had the stones to actually stick his finger into Jesus' hands and sides? I'm not sure if I'd have wanted to hug Jesus or run away. So what?

Here's my point. Jesus has scars. He still carries the marks of betrayal and beating and arrest and execution, all at the hands and the will of the religious people of the day. Why? Why would Jesus still have holes in him?

Because his scars matter.

Your scars matter.

My scars matter.

Our scars matter because they draw us closer to Jesus. In his scars we see that all our suffering and all our pain matters to Jesus. He has been there. He has gone before us. His scars show the depth of his love for us. Don't hide your scars, brothers and sisters. He can redeem those and use them for your good and his glory if you'll let him.
​
Don't hide your scars, brothers and sisters. They make you look like Jesus.

Soli Deo Gloria!


I denied Jesus yesterday.
I didn't, like, stand up in public with a microphone and say, "Jesus isn't real," or anything like that. I didn't post about my denial on Facebook, 'cause we all know it's not official until it's FB official. Am I right?

But I denied him.

Right to his face.

I told him that I regretted following him, that my life was a lot easier before I followed him, that things made way more sense and there was way less pain before he found me and I heard his call and followed him. I told him, using not nice words, that my whole life for the last 7 years or so had been pain on top of pain. Strangely enough, he didn't strike me dead.

Pain makes us do some weird things, I'm learning. I've heard it said that we see our true character come out during hard times. I don't know if I agree with that completely 'cause pain can make you do things that you ordinarily may not ever do. Fear can do that also.

The Apostle Peter, before he was known as the Apostle Peter, knew this to be true also. Mark's gospel records it for us this way,
"And as Peter was below in the courtyard, one of the servant girls of the high priest came, and seeing Peter warming himself, she looked at him and said, "You also were with the Nazarene, Jesus." But he denied it, saying, "I neither know nor understand what you mean." And he went out into the gateway and the rooster crowed. And the servant girl saw him and began again to say to the bystanders, "This man is one of them." But again he denied it. And after a little while the bystanders again said to Peter, "Certainly you are one of them, for you are a Galilean." But he began to invoke a curse on himself and to swear, "I do not know this man of whom you speak." And immediately the rooster crowed a second time. And Peter remembered how Jesus had said to him, "Before the rooster crows twice, you will deny me three times." And he broke down and wept." (Mark 14:66-72)

Before we go all judgmental on our brother Peter, let's put ourselves in his position for a second. Everything he had come to believe in was disintegrating right before his eyes. The one he had proclaimed as Lord and Christ, the Son of God, was being beaten and mocked before his very eyes. His very identity was being beaten to death. His whole world was coming apart in front of his eyes and he was powerless to stop it.

Don't be too hard on Peter. He was afraid. He was in pain.

What would you do?
What would you do if all you had come to believe was blown apart in front of your face, if the one you said was God and Lord and Christ seemed powerless to stop what was happening, if your very identity had been taken from you and stripped naked and beaten before your eyes, if your whole world was coming apart and you were powerless to stop it?

What would you do?

I'll tell you what I've done recently, what I did yesterday. I denied Jesus. Just like Peter, I turned my back on him. Oh I didn't deny him in front of people. Only he could hear me say what I said to him. Only he heard me say, "I wish I'd never followed you."

And then this morning I was walking my daughter to school. She has yelled at her sister. Here's how the conversation went:
Me: "You yelled at your sister this morning. I know you did that because you've heard me yell at you. I'm sorry that I yelled at you and now you think that's okay. Don't be like me. It's not okay to yell. We need to be kind to each other, like Jesus. I need you to help me. Will you remind me to be kind?"
Her: "I forgive you, Daddy. I'll help you."

And I began to cry.

In that moment, my daughter showed me the love of my Saviour. She forgave me and said she would help me. That's what Jesus does when we repent. That's what Jesus does when we bring our brokenness to him and say ugly things to him and deny him. He says, "I forgive you. I'll help you."

Your pain is real. Your fear is real.
So is mine.

But we have a loving Saviour and Friend, who is Jesus Christ our Lord, who forgives us just like he did Peter. I hope this encourages you today, friend, wherever you are and whatever you are going through. Even when we turn our backs on Jesus, he doesn't turn his back on us. He will forgive you. He will help you.
​
That's called grace.

Soli Deo Gloria!

Powered by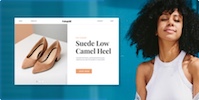 Create your own unique website with customizable templates.