I denied Jesus yesterday.
I didn't, like, stand up in public with a microphone and say, "Jesus isn't real," or anything like that. I didn't post about my denial on Facebook, 'cause we all know it's not official until it's FB official. Am I right?

But I denied him.

Right to his face.

I told him that I regretted following him, that my life was a lot easier before I followed him, that things made way more sense and there was way less pain before he found me and I heard his call and followed him. I told him, using not nice words, that my whole life for the last 7 years or so had been pain on top of pain. Strangely enough, he didn't strike me dead.

Pain makes us do some weird things, I'm learning. I've heard it said that we see our true character come out during hard times. I don't know if I agree with that completely 'cause pain can make you do things that you ordinarily may not ever do. Fear can do that also.

The Apostle Peter, before he was known as the Apostle Peter, knew this to be true also. Mark's gospel records it for us this way,
"And as Peter was below in the courtyard, one of the servant girls of the high priest came, and seeing Peter warming himself, she looked at him and said, "You also were with the Nazarene, Jesus." But he denied it, saying, "I neither know nor understand what you mean." And he went out into the gateway and the rooster crowed. And the servant girl saw him and began again to say to the bystanders, "This man is one of them." But again he denied it. And after a little while the bystanders again said to Peter, "Certainly you are one of them, for you are a Galilean." But he began to invoke a curse on himself and to swear, "I do not know this man of whom you speak." And immediately the rooster crowed a second time. And Peter remembered how Jesus had said to him, "Before the rooster crows twice, you will deny me three times." And he broke down and wept." (Mark 14:66-72)

Before we go all judgmental on our brother Peter, let's put ourselves in his position for a second. Everything he had come to believe in was disintegrating right before his eyes. The one he had proclaimed as Lord and Christ, the Son of God, was being beaten and mocked before his very eyes. His very identity was being beaten to death. His whole world was coming apart in front of his eyes and he was powerless to stop it.

Don't be too hard on Peter. He was afraid. He was in pain.

What would you do?
What would you do if all you had come to believe was blown apart in front of your face, if the one you said was God and Lord and Christ seemed powerless to stop what was happening, if your very identity had been taken from you and stripped naked and beaten before your eyes, if your whole world was coming apart and you were powerless to stop it?

What would you do?

I'll tell you what I've done recently, what I did yesterday. I denied Jesus. Just like Peter, I turned my back on him. Oh I didn't deny him in front of people. Only he could hear me say what I said to him. Only he heard me say, "I wish I'd never followed you."

And then this morning I was walking my daughter to school. She has yelled at her sister. Here's how the conversation went:
Me: "You yelled at your sister this morning. I know you did that because you've heard me yell at you. I'm sorry that I yelled at you and now you think that's okay. Don't be like me. It's not okay to yell. We need to be kind to each other, like Jesus. I need you to help me. Will you remind me to be kind?"
Her: "I forgive you, Daddy. I'll help you."

And I began to cry.

In that moment, my daughter showed me the love of my Saviour. She forgave me and said she would help me. That's what Jesus does when we repent. That's what Jesus does when we bring our brokenness to him and say ugly things to him and deny him. He says, "I forgive you. I'll help you."

Your pain is real. Your fear is real.
So is mine.

But we have a loving Saviour and Friend, who is Jesus Christ our Lord, who forgives us just like he did Peter. I hope this encourages you today, friend, wherever you are and whatever you are going through. Even when we turn our backs on Jesus, he doesn't turn his back on us. He will forgive you. He will help you.
​
That's called grace.

Soli Deo Gloria!


I have been told more times than once that I talk too much. That isn't a mystery to people who know me well, that I like to have a good conversation. I do, however, have a tendency to be open and honest to the point that it makes some people uncomfortable. I've found that people, by and large, are really uncomfortable with honesty.

I've also found this to be true in the Church.

It's a mystery to me why so many Christians seem to have such a hard time being honest with each other. Why can't we just admit our brokenness, struggles with sin and what we wrestle with in life? I mean, it's not like we're perfect. So why are we pretending like we've got it figured out and have no problems?

Anyways, I want to talk a little bit about repentance and confession in this post. I'm not talking about going to a priest kind of confession. I'm not Catholic and find the practice of confession to a priest and his subsequent absolution abhorrent and anti-gospel. I'm talking about confession of sin to each other within the body of Christ. We need to recognize that unconfessed sin damages more than just you personally; it hurts the body of Christ also and robs God of His glory.

One of the reasons I love the Psalms is that the writers of the Psalms, specifically David, seem to have no problem talking about what's going on in their heart, crying out to God and talking about some dark things. I wish we were as honest with ourselves and each other as the writers of the Psalms were.

I've had some recent experience with repentance and confession and would like to talk a bit about that.

I've recently been forced to face some issues in my own heart of things I was holding on to. I learned some lessons about how unconfessed sin can do some serious damage to our own hearts. So I want to talk about three specific things that unconfessed sin does.

1. Unconfessed sin damages our own heart.

I discovered this for myself in the situation referred to above. I had harbored some anger, bitterness and resentment toward some brothers in Christ. Now, don't get me wrong. I knew it was wrong of me to hold on to this. Ya'll, I knew it was wrong but I did it anyway. This is the nature of sin. It corrupts us and damages our heart. I knew the feelings I had toward these brothers was sinful but I didn't care. The "power" that unforgiveness held over me began to poison my heart.

Then, a few weeks ago, in His mercy, God showed me my sin. We were worshipping with our church family and the time for the Lord's Supper came up. I knew that I was taking the Lord's Table in an unworthy manner. I knew that I had harbored these feelings toward those brothers in my heart and, in that moment, the Spirit convicted me in a powerful way. I knew in that moment that I had to confess to my brothers my sin toward them.

It really doesn't matter what they may or may not have done to offend me. That's not the point. I needed to admit the darkness and hardness of my own heart. Repentance begins with you. Don't wait for that person who has offended you to repent. You repent before the face of God, recognizing that your sin is ultimately against God.

Unconfessed sin damages our own heart.

2. Unconfessed sin causes division in the Church.

It may not be our intention to cause division but that is precisely what we are doing when we harbor unconfessed sin in our hearts. We are saying, in effect, that we are more important than the unity of the body of Christ. Our own selfish desires drive division and, make no mistake, unconfessed sin will cause division. When I held on to my sinful anger toward those brothers, I was ultimately causing division in the very group of people that Christ died for. How dare I/we think so highly of ourselves that we refuse to confess and smear the very name of Jesus!

Unconfessed sin causes division in the Church.

3. Unconfessed sin robs God of His glory.

Ultimately, this is the real problem with unconfessed sin in our lives. We make ourselves to be gods and, in effect, tell Jesus that what He has done isn't quite good enough. See, when we don't admit our sin, we basically say that we don't need Jesus. We're good enough on our own to forgive ourselves.

Listen, let me tell you something if you don't know. You're broken, darker than you realize and your problem is simple. You are a sinner in need of the forgiveness that can only come through repentance and faith in Jesus. Your sin will separate you eternally from your Creator. So will mine.

This is the beauty of the Gospel. We are all equally broken and our hearts are desperately wicked. We are all equally in need of salvation. Praise God that He has provided what we most need, salvation in His Son, Jesus! Let's stop pretending like we've got stuff figured out and live in openness before each other, admitting our need for a Saviour and reveling in His goodness and provision in the forgiveness of our sin through Jesus!
​
Praise Him for His goodness!

Soli Deo Gloria!


Powered by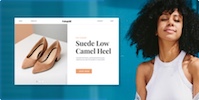 Create your own unique website with customizable templates.